Welcome to Chickencraft !
We are the #1 lifestealsmp + pvp network, We support both bedrock & java on our servers and aim to give the best experience for everyone. On our server you can find: CrystalPVP, Kitpvp, FFa, Duels, Parkour, Lifestealsmp, Survival & some more!
Join our cracked smp now!

Webstore
the webshop is used to fund the server upkeep & update the server on a daily base, there is 0 profit, all donations are appreciated :)

Purchases can take up to 10 minutes, if you didn't receive it contact us on discord!
If you are on bedrock add a . infront of your name!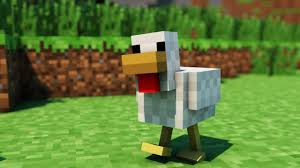 ChickenCraft

1.9-1.18
IP: Chickencraft.nl Port: 9001 Discord: https://discord.gg/n27H5acYqM
Terms of service: https://shop.chickencraft.nl/l...